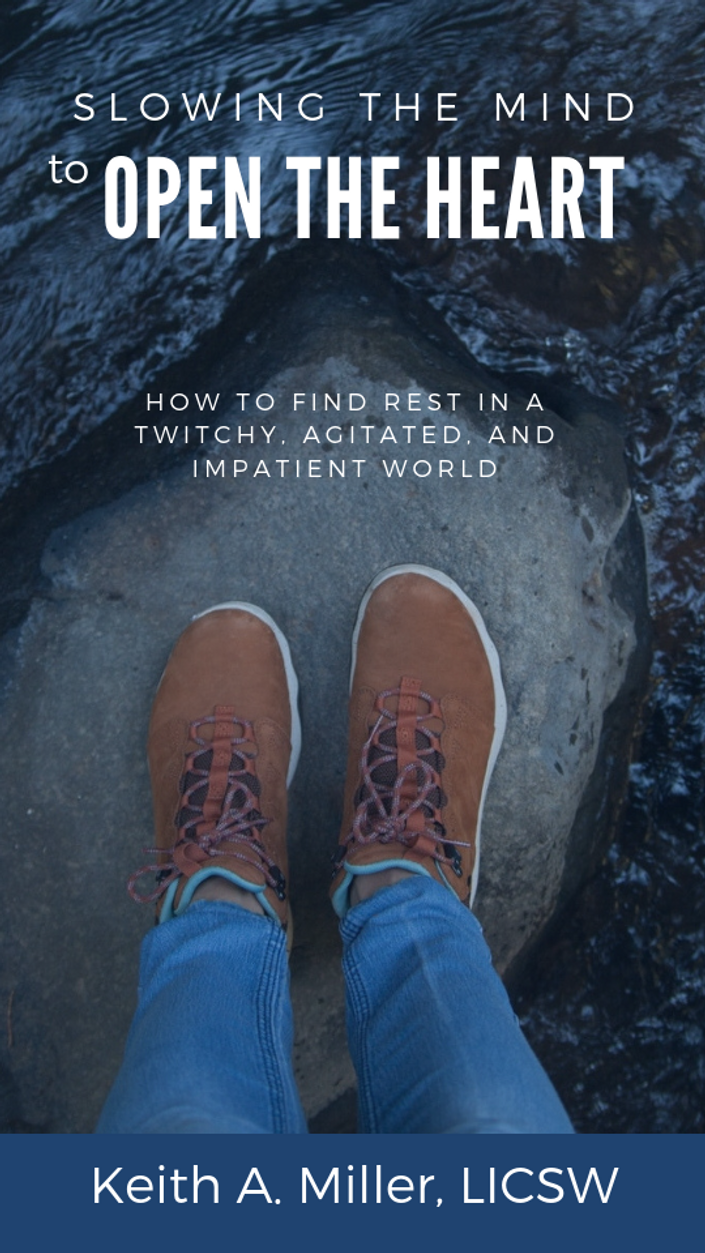 Slowing the Mind to Open the Heart
How to Find Rest in a Twitchy, Agitated, and Impatient World
Watch Promo
Finding rest in a twitchy, agitated, and impatient world

Every day, our mind gets bombarded by demands for our attention. Having a healthy mind and body—and keeping an open heart to our loved ones—gets harder and harder the more our attention is stretched. How can we find rest and cultivate receptivity in ourselves while living in a restless world that values constant progress, profit, and production?
Keith Miller, a local psychotherapist specializing in relationships and the treatment of stress leads this 90-minute video presentation previously recorded in front of a workshop audience in Washington, DC.
He covers the spiritual[1] and scientifically-proven benefits of mindfulness-based habits which can have a dramatic positive impact on our closest relationships.
____________
[1] This particular presentation includes minor references to the Christian faith because the live audience is comprised of some members of a church community. The speaker uses language inclusive of all faiths and speaks mostly from a secular perspective.
Course Content

Part I. Why so many good things come from slowing down the mind

Summary: Our nervous system is actually a threat-defense system that constantly operates during our daily life. If we fail to remember this fundamental fact, our mind can easily get hijacked by the biological swells of stress.
Life can feel colorless and exhausting when stress or worry is your master. Rather than being flexible and open to adapt to new things, our mind can get into ruts of preoccupation over things that don't really matter.
And yet it's possible to slow down the mind and raise awareness of our physical senses—moment by moment. Rest and renewal can occur by noticing small but highly significant opportunities to rest, invoke the body's "relaxation response," and step off of the treadmill of doing.
If we incorporate the habits of mindfulness (paying full attention only to your attention), and focus on our senses (sight, smell, hearing, taste, touch), the mind and body reset. Color returns. Connection, courage, and calmness feel more accessible, even in the middle of pain or suffering.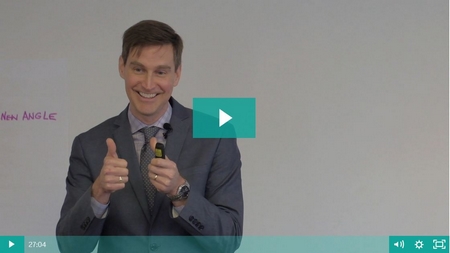 Concepts Covered in Part I:
What's the difference between being and doing?
Why it's important, biologically, to find non-doing ways to relax
Introduction to the nervous system's zones of arousal (tool to help you recognize how stress is affecting you).
The definition of mindfulness: Paying attention to your attention, on purpose, without judgment, moment by moment
Attention is love and love has "quantum" properties: Our mind and body are designed to work optimally when it is being noticed.
Brief mention of emerging scientific inquiry into how the energy flow patterns that arise from consciousness of the mind resemble properties in quantum physics.
Having an attentive relationship from loved ones or from ourselves has link to health and mortality
Why periodic, intentional practice of acceptance mindset (i.e. not trying to change what's happening) is profoundly soothing to our nervous system and necessary for a healthy mind
Part II. The tools for slowing the mind

Summary: Letting go of certainty and using "beginner's mind" is one of the fundamental mechanisms that can trigger the body's relaxation response. We start Part II with a guided meditation that's based on Dr. Daniel Siegal's Wheel of Awareness, which illustrates the duality of the mind in which there are both "knowns" and "unknowns."
Our left brain tends to cause most of us to have a negative association with not knowing. We like to label, organize, manage, and limit the unknowns in life. This is helpful and necessary to living but can also inhibit the vital capacity of being creative, being yourself, and experiencing joy.
Becoming open to the simple-minded, sensory (physical) experience of unknowns is key to unlocking these qualities.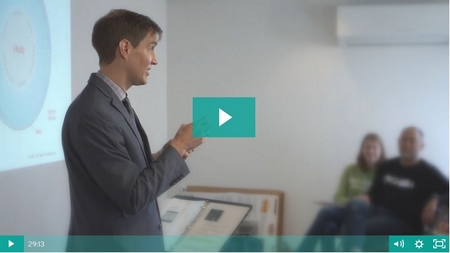 Concepts Covered in Part II:

How focusing on your body's five senses (sight, smell, touch, taste, and hearing) is restorative to the mind and body.
Paying close attention to one sense at a time can help put you into a state of calmness, clarity, and focus.
We can observe our mental activities (thoughts, feelings, memories, beliefs, images) in a sensory way—they are events that arises, have a peak, and then fade or gets replaced.
The left brain values on logic, control, and predictability—and tends to trigger body's stress response
The right brain values meaning, connection, imagination, and relationship—and tends to trigger the body's relaxation response.
Using the "right" brain, beginner's mind, and welcoming uncertainty to trigger relaxation
The "body scan" technique: How gradually moving your focus from one part of your body, from head to toe, has a relaxing effect
Guided meditation using the eight senses as focal points (6 minutes)
Using "C.O.L.A." to stimulate right-brain activation: Curiosity, Openness, Love and Acceptance
Part III. Coming to our senses

Summary: We begin Part III with a sensory exercise focusing on one of your hands (12 minutes). We typically use our hands as if they are tools to get something done. This exercise will help you learn, or remember, how to experience pleasure in your hands.
The goal is to realize that you can consciously relax your "doing" mindset and use a "being" mindset. Just tune into the purely sensory input coming in through your hand, without judgment.
This concept can be applied to all parts of your body and even mental activities. Practicing this helps awaken your receptive, sensory intelligence and this can be very soothing, pleasurable, and give you a have higher potential for social engagement. Basically, it can be really cool!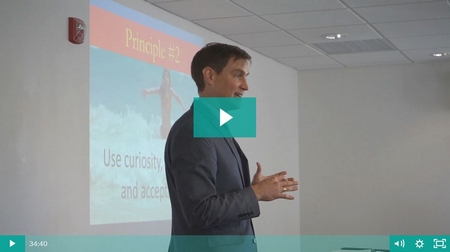 Concepts Covered in Part III:

After the sensory (hand) exercise, this section of the lecture answers a number of questions from the live audience that end up being substantial teaching points, including:
Awareness of the labels we've learned about why working harder and doing more is seen as good and sitting still or being quiet can be seen as bad.
How to work with distracted parts of us that interfere or block us from getting into "being" mode or resist focusing on C.O.L.A.
Importance of getting help with past emotional traumas, which often interfere with our ability to focus on our body and emotions with openness and acceptance.
How there is a wide diversity of mindful activities beyond meditation and how attention to attention can improve our experience of all areas of life including work, family dynamics, sports/exercise, sex, eating, writing, and listening.
How mindfulness is used in creative psychotherapies like Gestalt and Internal Family Systems Therapy for personal growth
Applying mindfulness to our awareness of our inner life and exploring the parts of your personality with C.O.L.A.
The power of imagination and social engagement to work with and change difficult emotions
Why having a compassionate and loving attitude toward symptoms of mental illness can stimulate healing
Grounding (inhibitive) vs. Disassociative (permissive) meditation prompts
Why early learning experiences with expressive arts can either make us open to or afraid of mindfulness skills
Your Instructor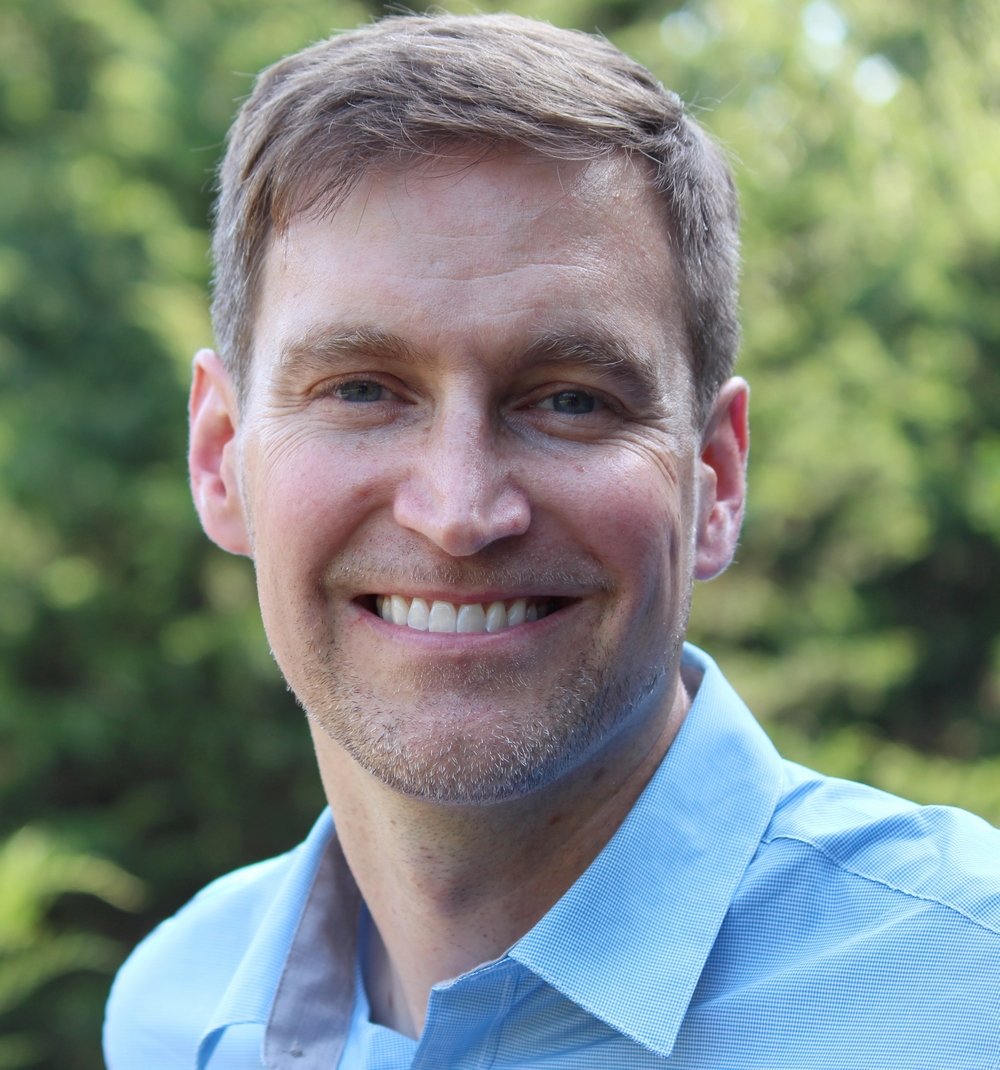 Course Curriculum
Part I
Available in days
days after you enroll
Part II
Available in days
days after you enroll
Part III
Available in days
days after you enroll
Frequently Asked Questions
When does the course start and finish?
The course starts now and never ends! It is a completely self-paced online course - you decide when you start and when you finish.
How long do I have access to the course?
How does lifetime access sound? After enrolling, you have unlimited access to this course for as long as you like - across any and all devices you own.
What if I am unhappy with the course?
We would never want you to be unhappy! If you are unsatisfied with your purchase, contact us in the first 30 days and we will give you a full refund.